CASSIDY PARIS - new single wannabe *OUT NOW
Special guest live date with sisters doll
melbourne rescheduled live date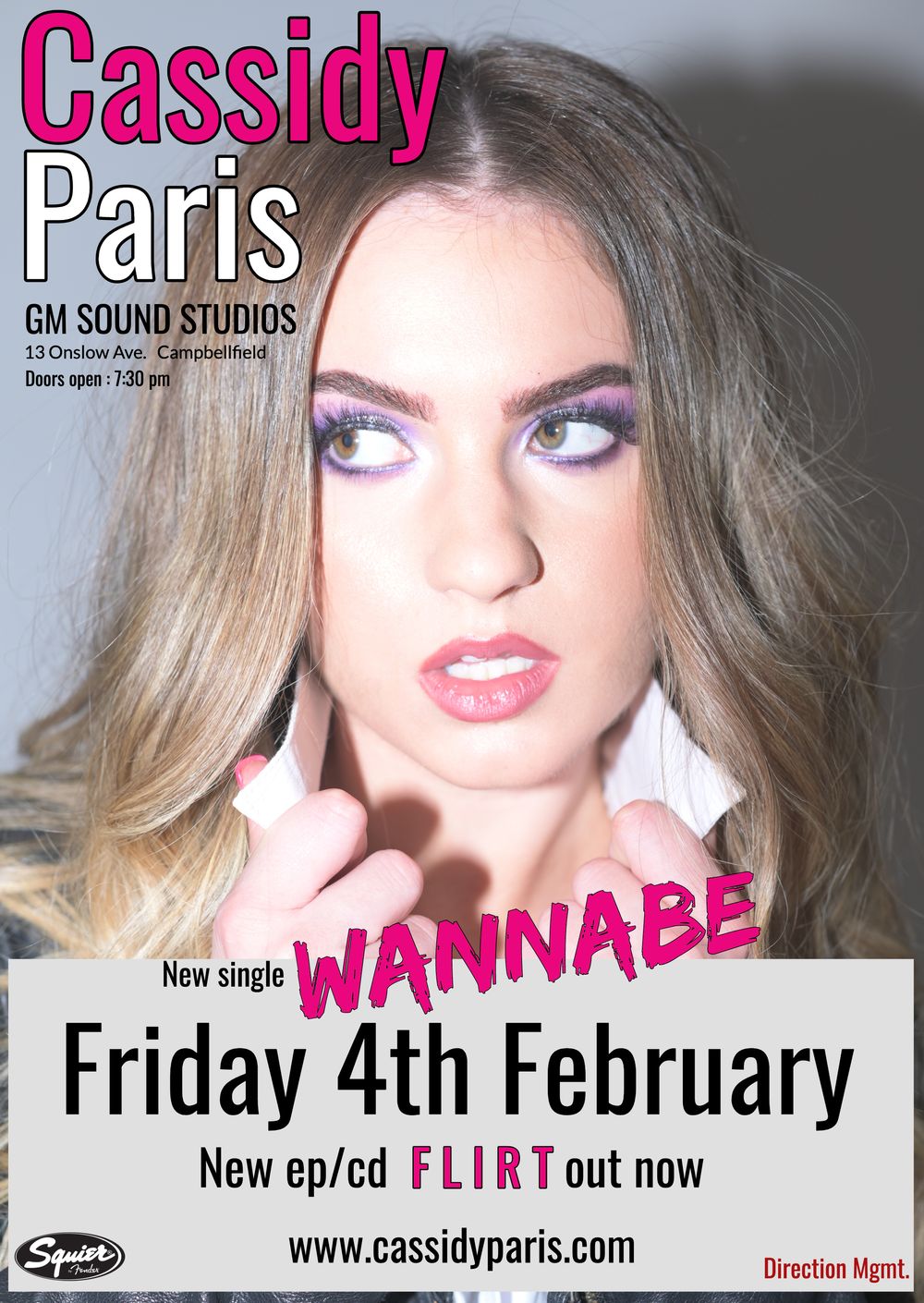 LIKE I NEVER LOVED YOU (LIVE) - Recorded january 2021
Was great to get back on a stage recently at GM Sound Studios in Melbourne and record some tracks Live.  Here's my recent single, Like I Never Loved You and stay tuned for a few more clips from the session in the coming weeks.

I've been working on a new track with Paul Laine and we'll announce more details of that very soon!

In the meantime, be sure to follow me on Spotify, YouTube, Instagram and of course, Facebook.  Links below...